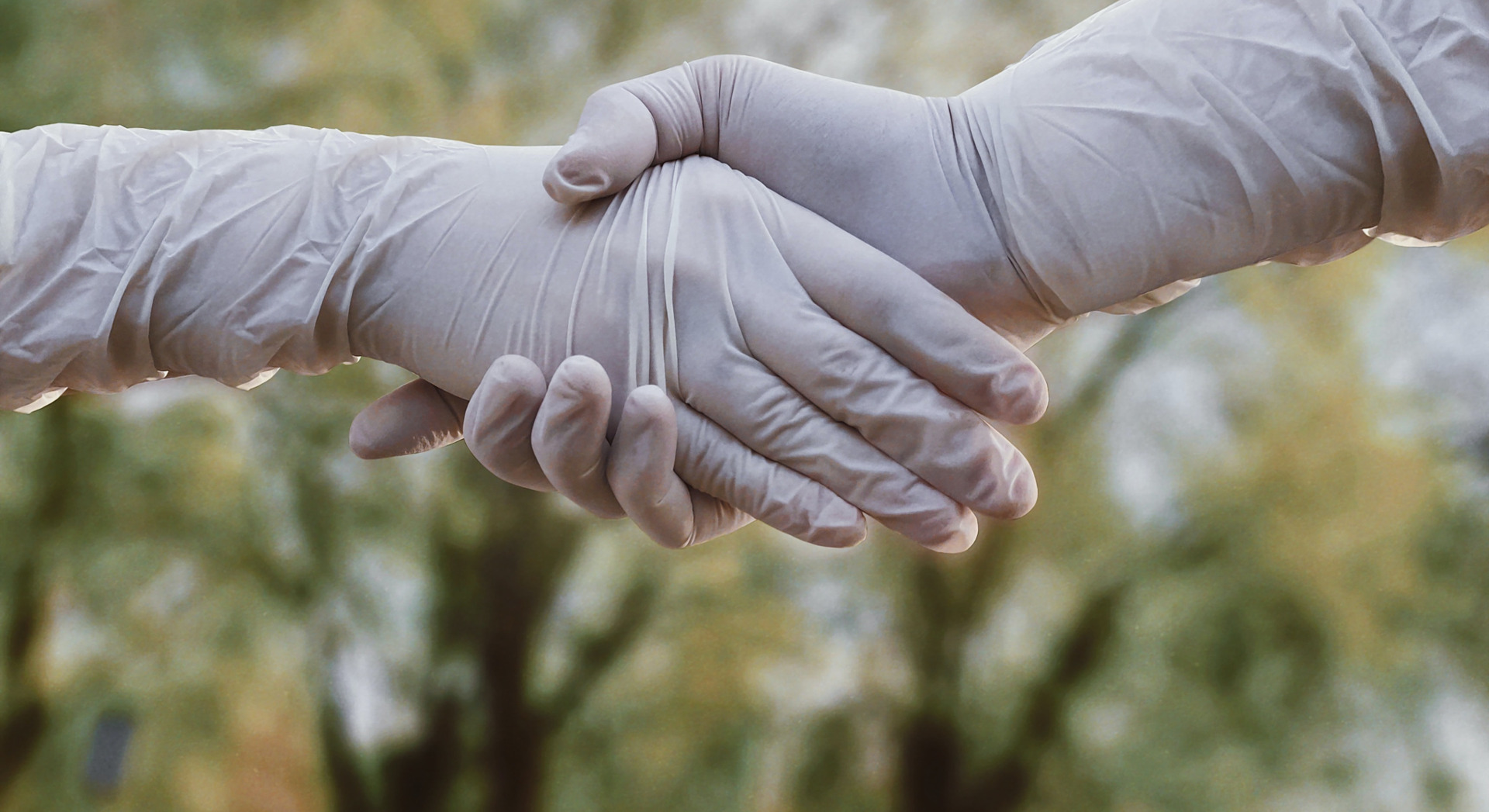 Why the Corona pandemic has fundamentally changed our meeting culture
The new meeting culture post Corona: Why our business communication has changed.
During the worldwide lockdown, online meetings and video chats have gained a whole new significance. They made digital face-to-face communication possible when direct interpersonal contact was out of the question. The worldwide spread of the Corona virus has confronted the globalized world with unimagined challenges and has had a major impact on it. We explain why online meetings are the new standard after the Corona crisis and why the entire meeting culture in companies must be rethought.
This article marks the beginning of a series on "The new meeting culture after Corona: Why our business communication will change". In the coming weeks and months, you will find in-depth articles and solution strategies on this topic on our blog.
Among other things, the Corona pandemic has made two things clear: how important interpersonal contacts and communication are, especially in challenging times. And that those who have taken the digital transformation seriously and are prepared to adapt quickly to new situations emerge stronger from crises. The number of online meetings has increased exorbitantly worldwide. The number of worldwide downloads of ZOOM Cloud Meetings alone via the Apple App Store has risen from 2.35 million in February 2020 to 35.95 million in April of this year.
Acceptance of digital solutions has increased also among those who previously had little contact with online meetings and video chats or simply preferred face-to-face meetings. The crisis has shown us that modern communication tools are indispensable for maintaining the economy and also interpersonal relationships. Millions of people around the world were able to stay connected through online communication and stay creative and productive through remote work when it was no longer possible to meet in person. New habits of collaborative work quickly developed.
Less travel, more remote: The crisis forces the economy to rethink
The Corona crisis and its consequences require many companies to consistently cut costs. And as we have all noticed at one time or another, meetings on site do not always pay off 100% with travel and overnight stays. The worldwide lockdown during the Corona pandemic has made business travel almost impossible. At the same time, however, the crisis has also shown that many business trips are not necessary. It makes no sense to travel hundreds of kilometers for a two-hour meeting if the participants can hold an online meeting with excellent picture and sound quality instead.
In the future, companies will still avoid business trips as far as possible to protect the health of their employees and save costs and (travel) time. At the same time, companies can set a positive example in terms of sustainability and help to protect the environment and reduce CO2 emissions.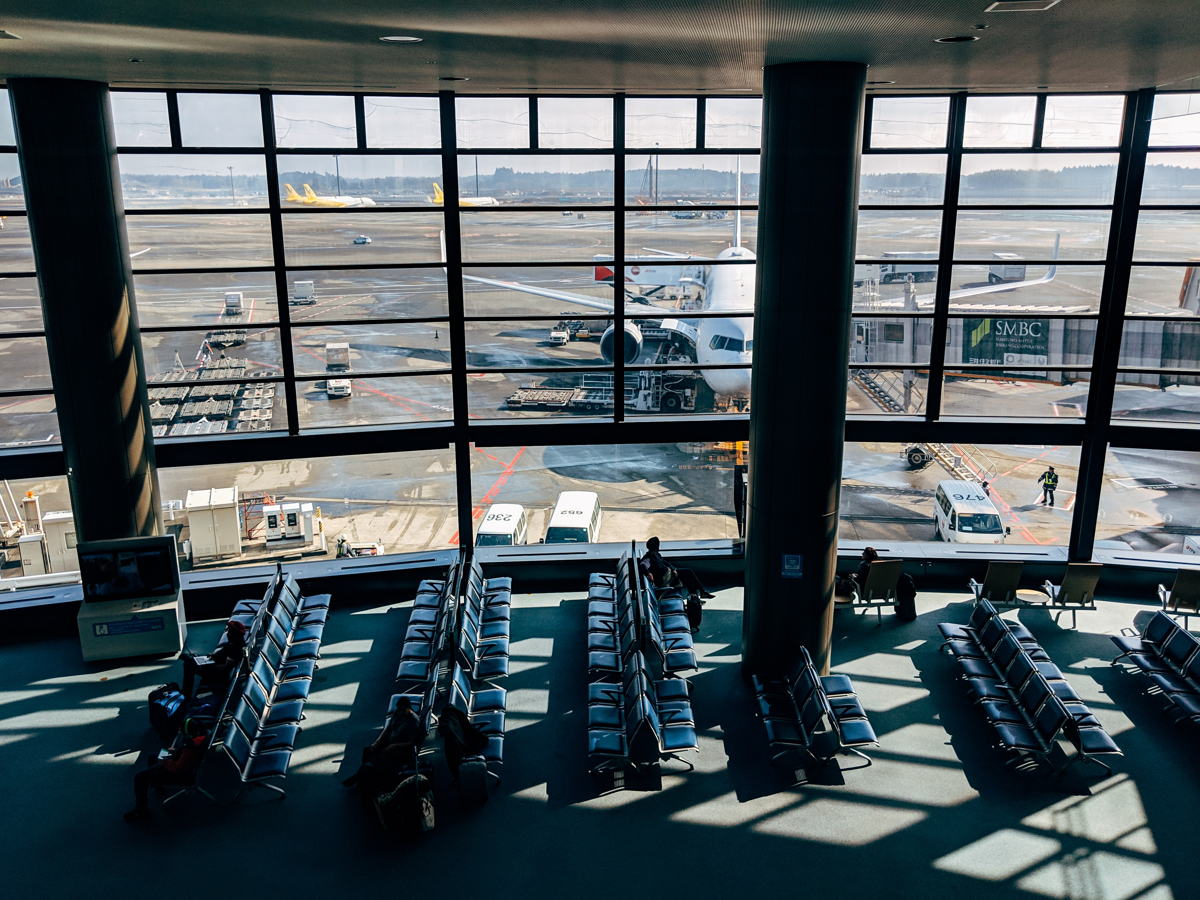 Face-to-face and digital compared: costs of an average business trip vs. setting up a professional meeting room

Let's assume that an employee flies an average distance of 600 kilometers (HH>MUC) on average six times a year for professional reasons. The travel costs for a single person are then approximately 3,720 euros per year. The one-off costs for equipping a medium-sized meeting room amount to around 9,900 euros, the costs for equipping a large meeting room to around 18,100 euros.
This is the first learning from the crisis: online meetings are a future-oriented, resource- and budget-saving alternative to business trips or important on-site meetings. The prerequisite for this is that a professional meeting room is made available to hold an authentic meeting.
Ordinary online meetings are not enough: we need an authentic meeting culture
Granted: Online meetings will never fully reproduce the communication of people in direct encounters because there is simply no immediate physical presence in one and the same place. But the Corona crisis has shown that functioning alternatives are urgently needed when travel is not possible and the more or less well-equipped home office has reached its limits. This applies especially to meetings of absolute importance, where the lack of on-site interaction and direct non-verbal communication must be professionally compensated. So the second lesson to be learned from the crisis is that – regardless of the content of the meeting – the equipment and design of a meeting room is decisive in determining whether or not aspects of digital face-to-face communication can be transmitted to the participants of a remote meeting – think of such things as facial expressions and gestures, body language as well as appearance and the way a person moves around the room. What is needed is a meeting environment with tools and appropriate technology that is equivalent to the setting of a face-to-face meeting.
For meetings of the highest relevance it is particularly important to create an authentic meeting atmosphere. This means creating a conversation situation that comes as close as possible to a direct personal encounter at the same location. Voice, facial expressions and gestures as well as the movement of a person in the room must be perfectly transmitted. This creates digital presence as a feeling of mental and social connectedness – even if participants are not physically present in the same room. This is the only way to ensure that professional online meetings are in no way inferior to the usual face-to-face meetings.
Why the meeting with investors cannot be held from the kitchen table
During the Corona crisis, many people worked from home and maintained communication within their team. This worked quite well even without professional equipment. But for particularly important meetings, for example a meeting with an investor and pitches, an average home office workplace with laptop, camera and headset is simply not enough. Managers travel to their company also during the pandemic to use the professional meeting room there. Why? At these meetings, not only is a strong digital presence and a professional impression important, but also a flawless connection – just as if you were meeting face to face. It's hard to imagine what would happen if the camera suddenly went off or the transmission of the meeting with the board of directors of a Dow Jones 30 Industrial company were to jam like a robot.
What is it that distinguishes these meetings from a weekly team meeting or a project meeting? These meetings are about content and/or decisions with far-reaching consequences. Restructuring, last year's business figures, the presentation of a new project... In short: Participants have to rely 100% on the equipment, the technology and tools in order to be able to concentrate completely on the content. Many people have used professional meeting rooms in a coworking space during the pandemic, for example when it came to an important job interview or the pitch for a large project. So in all cases it was about meetings where nothing should go wrong and the technology has to work absolutely reliably. For such meetings, professionally equipped meeting rooms are an absolute must.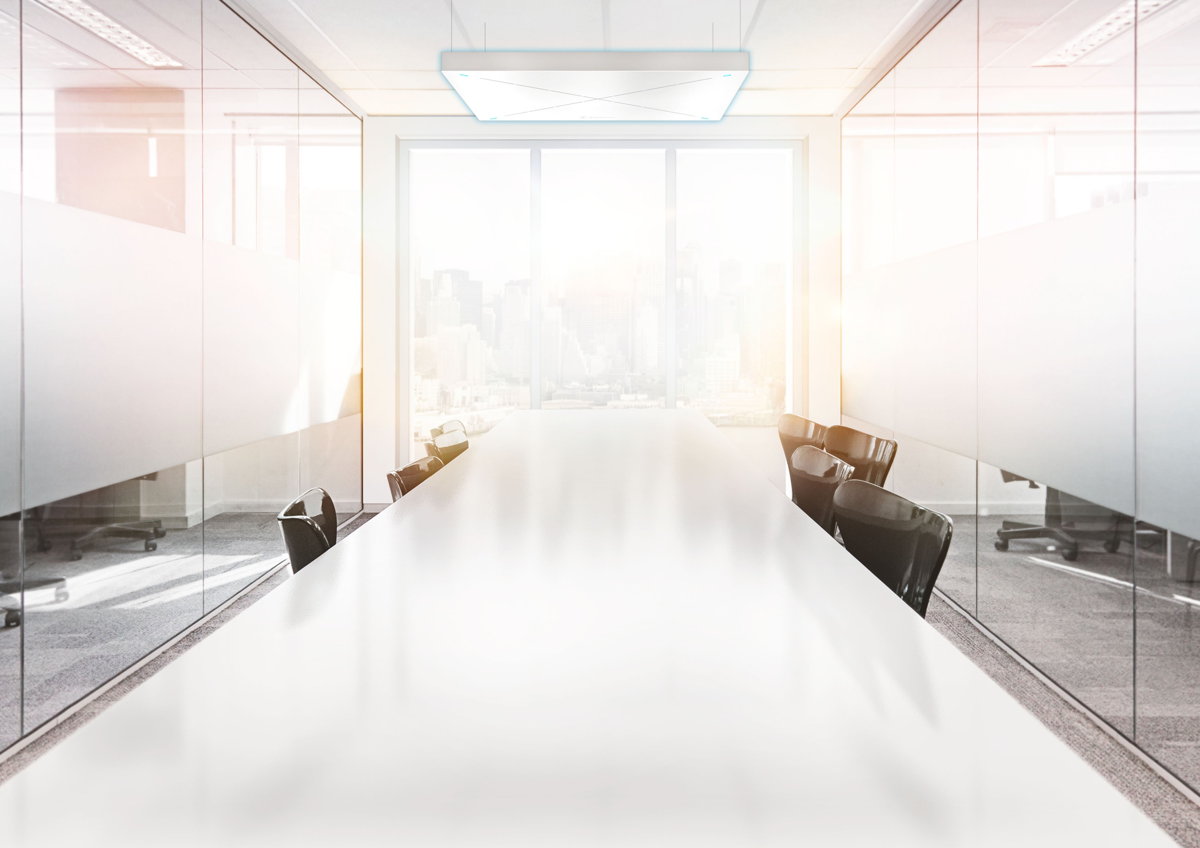 What advantages does a professionally equipped meeting room offer compared to meetings with standard equipment or directly from a laptop?
Authentic meeting atmosphere (furniture, lighting, tools and technology) for cross-location collaborative work with full flexibility
Already installed meeting room technology is time-saving and reliable
No new set-up necessary for each individual meeting – ad-hoc meetings are possible at any time
Thanks to the company network, the functioning of all hardware and software is guaranteed
High-quality product solutions enable smooth communication
Value of a meeting room solution underlines the professionalism and prestige of a company
As good as live: These components are needed for an authentic online meeting
Many people appreciate the atmosphere and the special feeling that arises when people are gathered in one room, get creative together, exchange ideas, inspire each other and work productively on a great vision. It is all about personal interaction and the development of the different personalities and characters of the meeting participants. Many people fear that such an atmosphere cannot be created in online meetings. But it is "only" the interplay of a few – admittedly important – factors, such as suitable furniture, lighting conditions and colour design, as well as the right technology, that is needed to hold an authentic meeting digitally.
Professional technology for an authentic meeting experience
Communication with the external participants of an online meeting must feel as real as in a conventional face-to-face conversation. High-quality audio is essential for reliable information exchange. The most important prerequisite for this is a technically optimally equipped meeting room.
This is why Sennheiser has developed the ES1 Ceiling Audio Solution in cooperation with Bose as a fully integrated conference solution. This meeting room bundle consists of the directionally aligned EdgeMax EM180 loudspeaker, the ControlSpace EX-440C processor, the PowerSpace P2600A amplifier and the TeamConnect Ceiling 2 ceiling microphone from Sennheiser. The entire ES1 Ceiling Audio Solution bundle is certified for Microsoft Teams and compatible with ZOOM.