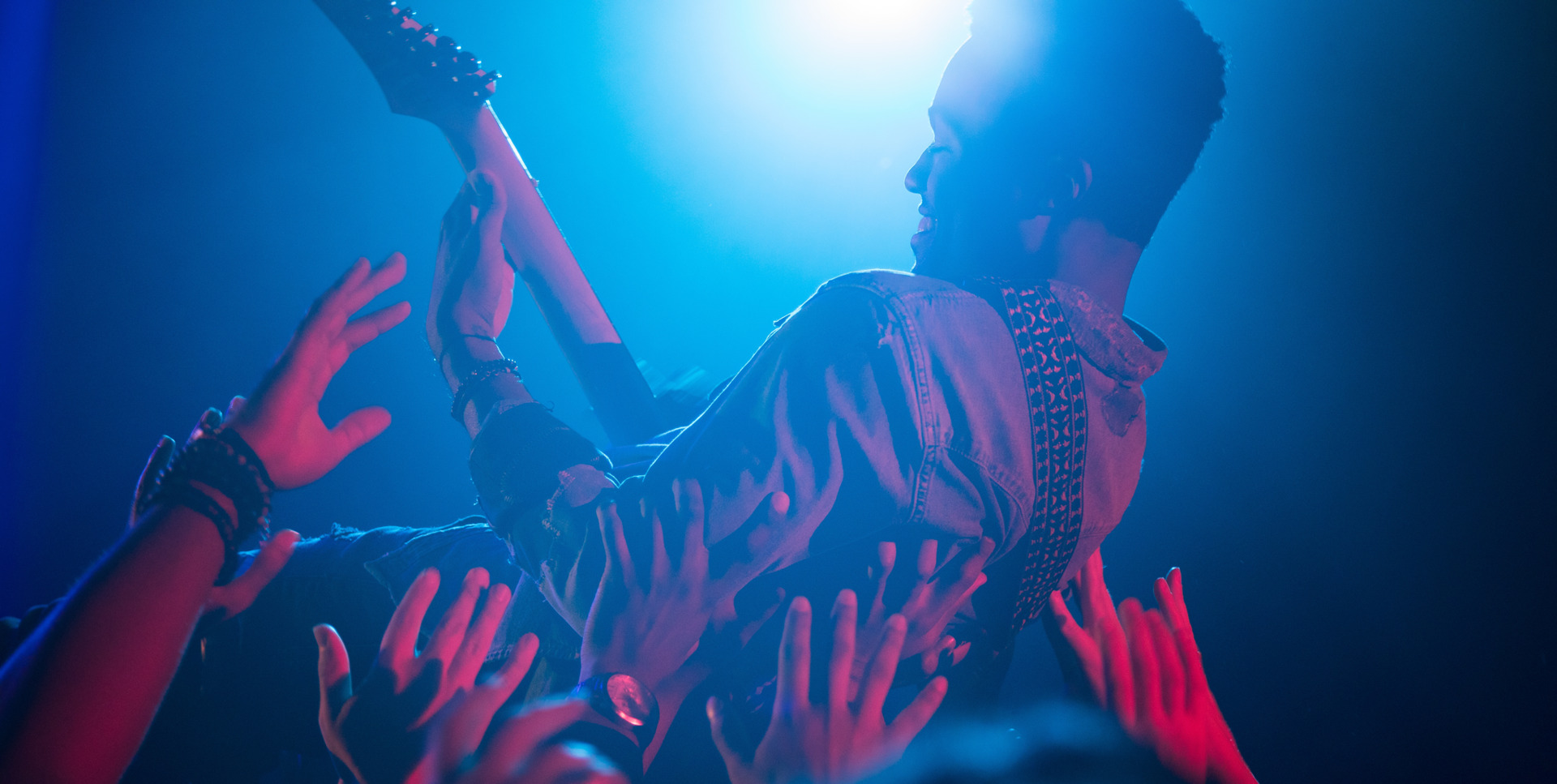 Freedom of movement for guitarists and bassists
XSW-D Pedalboard Set Shipping Now
Wedemark, July 17, 2019 – Sennheiser's new XSW-D Pedalboard Set is now available and completes the audio specialist's new XS Wireless Digital series. The Pedalboard Set provides an ideal entry-level wireless system for guitar and bass players. Like all XSW-D sets, it works on 2.4 GHz for worldwide, license-free operation, and comes complete with a transmitter, pedalboard-style receiver with guitar tuning function, instrument cable, belt clip as well as powering and charging accessories.
"The Pedalboard Set perfectly rounds off our XS Wireless Digital series, which provides the ideal easy-to-use solution for first-time wireless users," said Tobias von Allwörden, Head of A/V Portfolio Management. "It is a perfect choice for guitarists and bassist wishing to integrate their wireless solution into their pedalboard."

An instant connection
​The XSW-D transmitter plugs directly into your instrument. For those who find that the transmitter gets in the way of their style of playing, or when the shape of the guitar does not allow direct connection, the transmitter can be linked to the guitar or bass with the included instrument cable and worn on the belt. The receiver, which is additionally fitted with a guitar tuning function, can be accommodated in and powered by the pedalboard. As an alternative, it can be powered by the included power supply unit.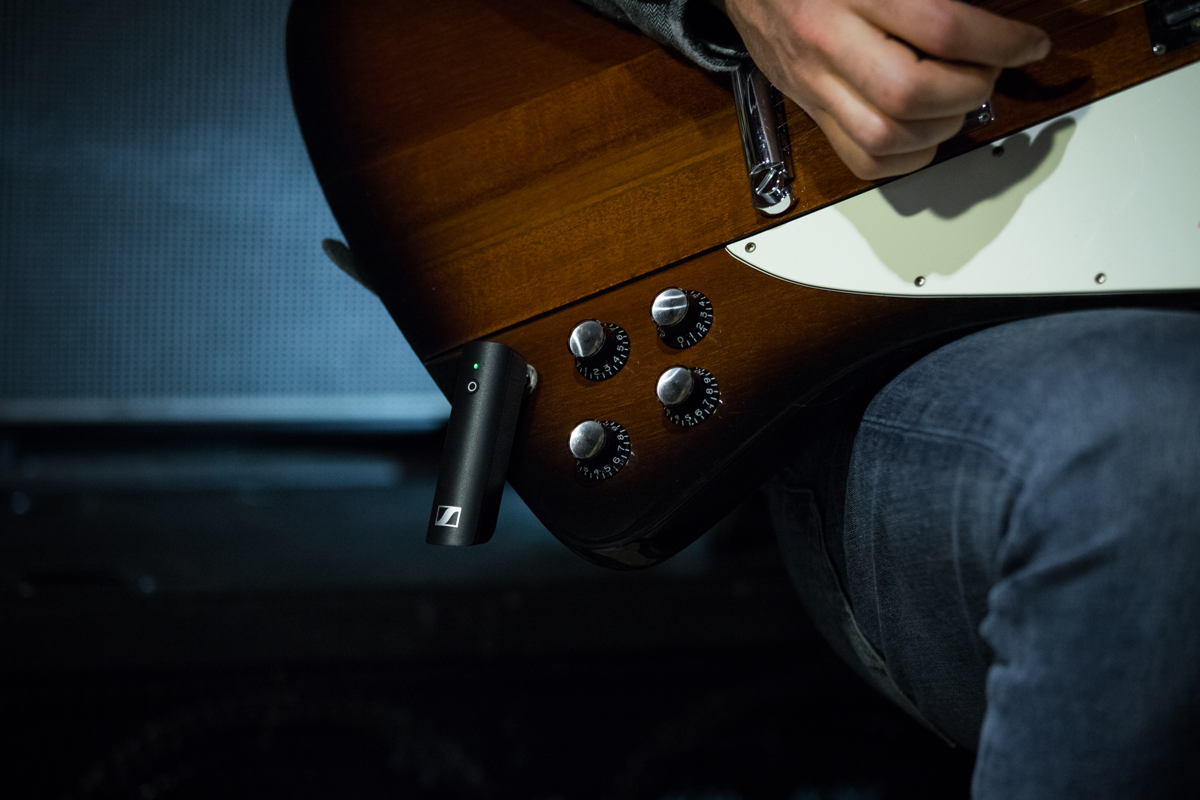 Once the receiver is powered, it will automatically search for the transmitter. With a brief press of the button on the transmitter, the two are linked and you're ready for the gig.
​
​Tuning in to great sound
​By pressing the receiver's foot switch, you can mute audio transmission and enable the instrument tuner. Thanks to clear white-on-black letters, the display is easy to read even in dim lighting conditions. When tuning is completed, simply hit the foot switch again to reactivate audio.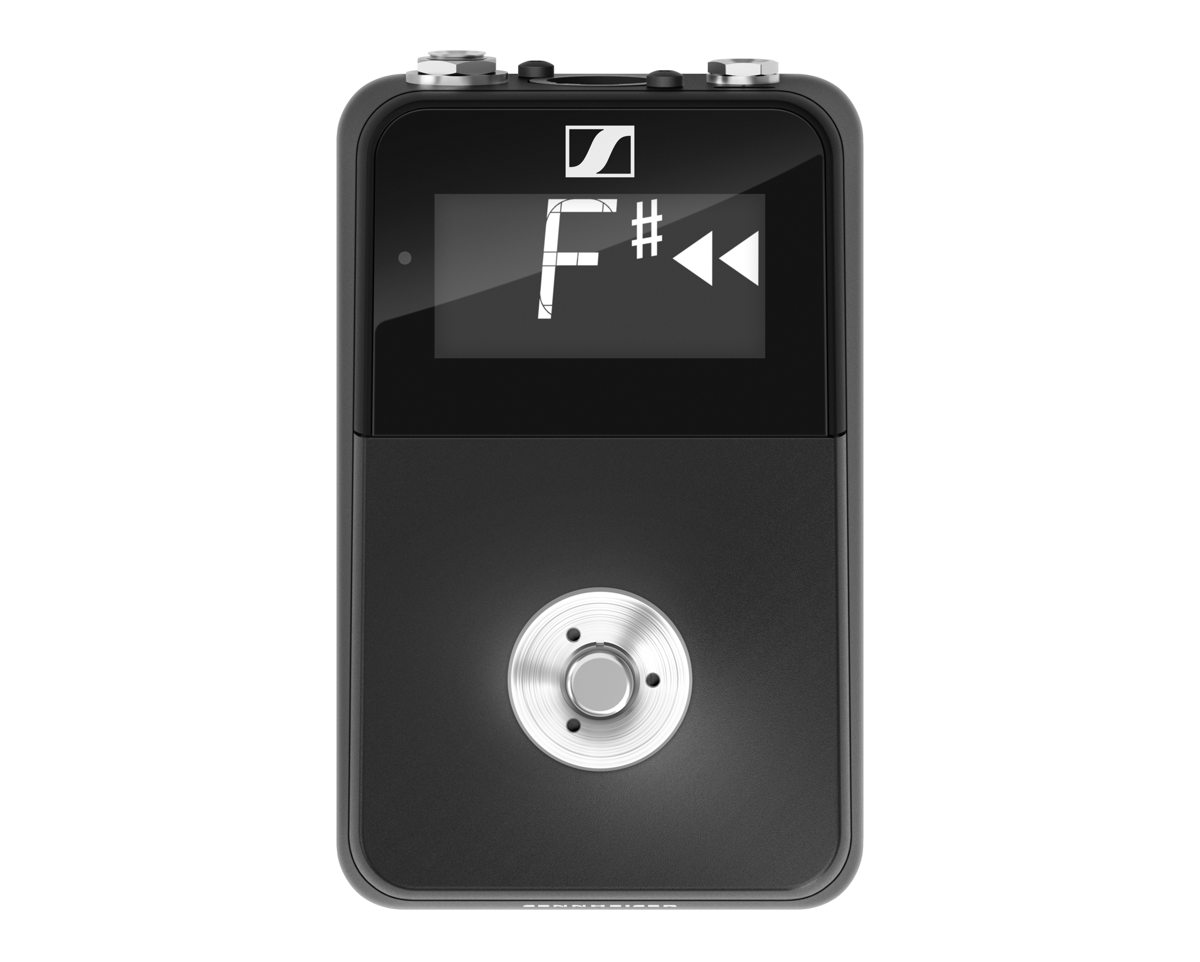 The transmitter has a battery life of around 5 hours, and can simply be recharged from the powered receiver during pauses in use.
​
​The receiver is fitted with a balanced XLR audio output and an unbalanced jack output for connection to the amp or the mixing desk. Up to five XSW-D systems can be used at the same time, and coloured stickers are included for easier identification.
​
​The XSW-D Pedalboard Set is available now and comes complete with an instrument transmitter (6.3 mm [1/4"] jack), a pedalboard receiver, belt clip, instrument cable (6.3 mm [1/4"] jack), charging cable (USB-A to USB-C), coloured identification stickers, and a receiver power supply. All items can also be ordered separately.
​
​The Pedalboard Set retails at EUR399 / GBP339 / USD399.95 (MSRP including VAT).
XSW-D technical data
Frequency range: 2,000 – 2,483.5 MHz
​Transmission power (EIRP): max. 10 mW
​Modulation: GFSK with TDMA
​Codec: aptX® Live
​Audio frequency response: 10 – 18,000 Hz
​Audio ouput: max. 12 dBU
​Signal-to-noise ratio: ≥ 106 dB
​THD: < 0.1 %
​Audio latency: < 4 ms
​Battery pack: Li-Ion, 3.7 V nominal voltage, 850 mAh cell capacity
​Operating time: up to 5 h
​Charging time: typ. 3 h
​Input voltage of USB-C charging interface: typ 5.0 V
​Charging temperature: 0 °C – 60 °C (32 °F – 140 °F)
​Dimensions:
​XSW-D INSTRUMENT TX: approx. 122 x 24 x 28 mm
​XSW-D PEDALBOARD RX: approx. 130 x 82 x 51 mm
📷 Link to image database
The Sennheiser Brandzone
Jeff Touzeau Hummingbird Media Inc.
Stephanie Schmidt Communications Manager Professional Audio, Sennheiser electronic GmbH & Co. KG
---
---