#DontStopTheMusic: David Guetta Performs Live from Miami
Watch David Guetta live this weekend!
Old Lyme, Connecticut / Miami, Florida, April 16, 2020 – On Saturday April 18, David Guetta will be performing live from Miami and also sharing the stream as part of Sennheiser's #DontStopTheMusic online performance series. Tune in to the two-hour "United at Home" fundraising set via the superstar DJ's own social media channels or via Sennheiser's Facebook pages for France, Germany, the UK, Spain, the USA and Canada.
The live set will take place at 6:00 PM EDT (midnight Berlin time, 22:00 UTC) and promises to deliver fantastic music along with the opportunity to help those in need. David Guetta has chosen four charities, one of them being the WHO's Covid-19 solidarity fund. Sennheiser also offers the opportunity for viewers of its free #DontStopTheMusic performances to donate to the solidarity fund, so it's even easier to help raise money while enjoying brilliant music.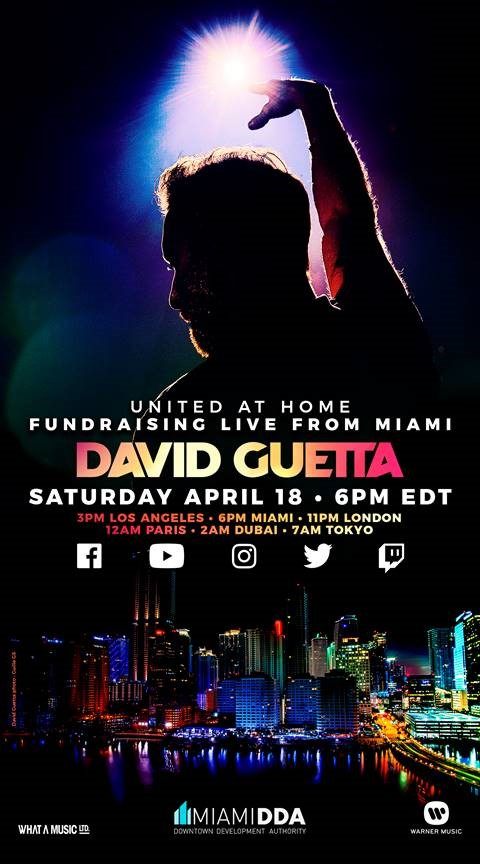 https://www.facebook.com/DavidGuetta/
Facebook.com/sennheiserusa
Facebook.com/sennheiseruk
Facebook.com/sennheiserdeutschland
http://Facebook.com/sennheisercanada
https://www.facebook.com/sennheiserfr
facebook.com/sennheiser.musica
---
Daniella Kohan Communications Manager North America, Sennheiser Electronic Corporation
Jeff Touzeau Communications Manager Americas, Hummingbird Media Inc.
---
---